Werner trucking sign that violated Palmer zoning has come down
PALMER TWP., Pa. – Palmer Township has triumphed over a billion-dollar trucking company's sign. The free-standing Werner Enterprises Inc. sign at 2215 Newlins Mill Road was removed after township Solicitor Charles Bruno advised the company it was illegal. The entrance sign was 24 feet high, more than twice the 10-foot limit, and at 100 square feet, double the allowed size.
Werner put the sign up without township review, and then sought zoning permission after the fact. "They installed it, then we saw it," said James Raudenbush, zoning administrator, last week. "I want it down," said Ann-Marie Panella, at a board of supervisors meeting last week when she heard about the sign.
She got her wish. A traffic cone now marks the spot of the formerly offending sign.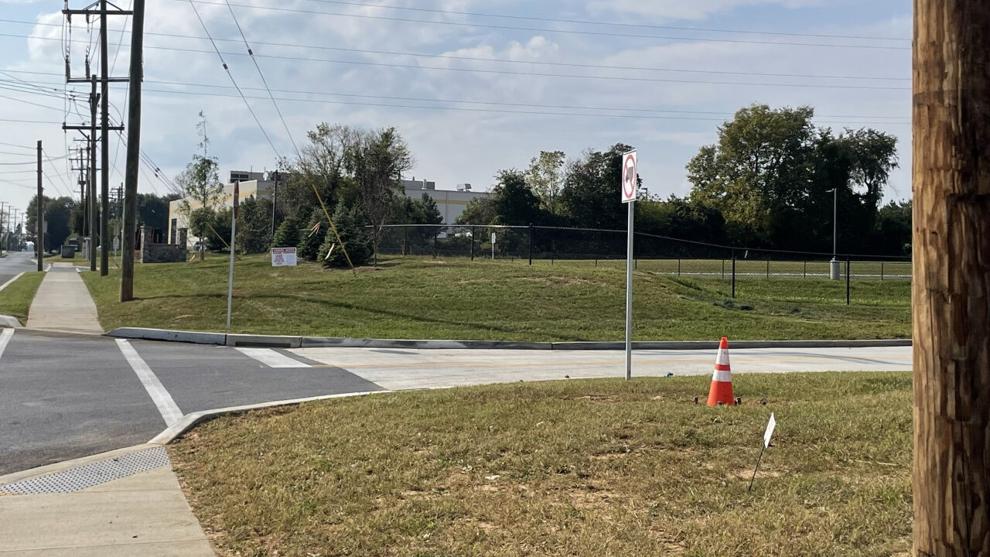 Jeff Ward | 69 News
Township Manager Robert Williams said the township has to enforce its rules out of respect for the law-abiding businesses and residents. Ignoring a violation would set a bad precedent.
"They informed us late Friday," Williams said Monday. "They voluntarily took it down, however it was illegal and we do not want a situation where it's easier to ask for forgiveness than permission." Werner still has a wall sign up that exceeds Palmer's standards. That too was put up without review.
"It should come down, but it's still up," Williams said. Werner also wants to put up a digital sign that would require zoning relief. Its plans were on Tuesday's zoning meeting agenda, but will instead be brought up later.
Werner is a trucking company that had £2.4 billion in 2020 revenue. Its terminal covers 28 acres with 200 spaces for parking trailers and 90 for trucks. Across the street are cornfields.
Werner did not respond to a call for comment last week.
Werner is based in Omaha, Nebraska, and according to its website, has more than 8,000 trucks and 24,000 trailers.
The company employs almost 13,000 people and is traded on NASDAQ under the ticker symbol WERN.